Hotel Survey Advantages ( Online ) 
Guests will be forwarded to the online survey page by scanning QR code on Intro Flyer or entering via the website provided in the room.
Accessible with the room number and birth date.
By selecting APPROVE tick the completed questionnaire is sent to integrated survey software ( e.g. Fidelio ) or can be stored in DigyGlobal survey platform.
Our solution partners Survey Monkey and Google Form ensures integrated and professional survey results for business corporations.
Online Survey Benefits
Numerous completed survey results
Cheating Prevention ( Blocks employee access to the survey  )
Intervening on a negative survey respond right away
Getting more positive comments by diverting positive responders to Tripadvisor or Google Review websites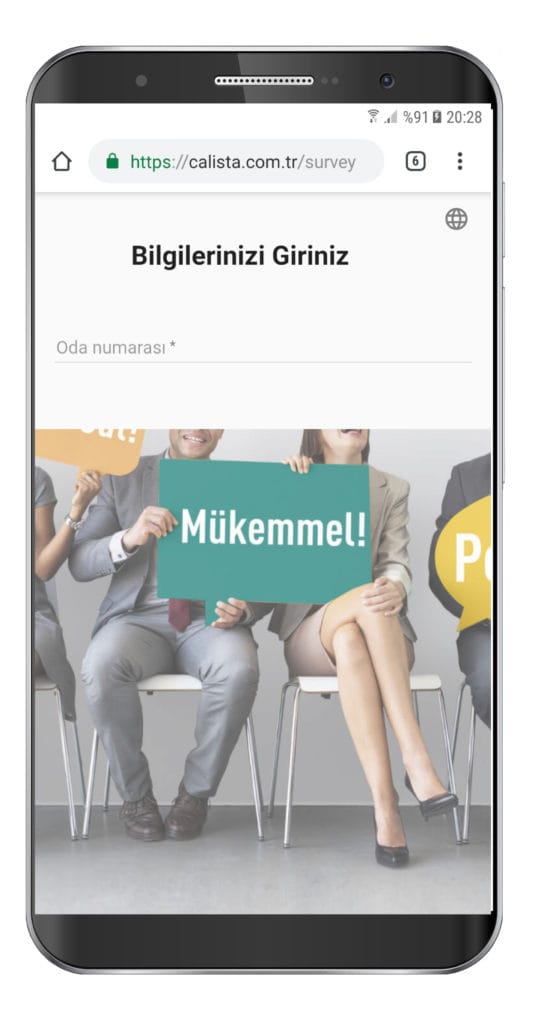 In order to access to the survey, guests need to scan the QR Code with a smartphone or enter a website. The survey is actived after inserting room number, birth date or mobile phone number.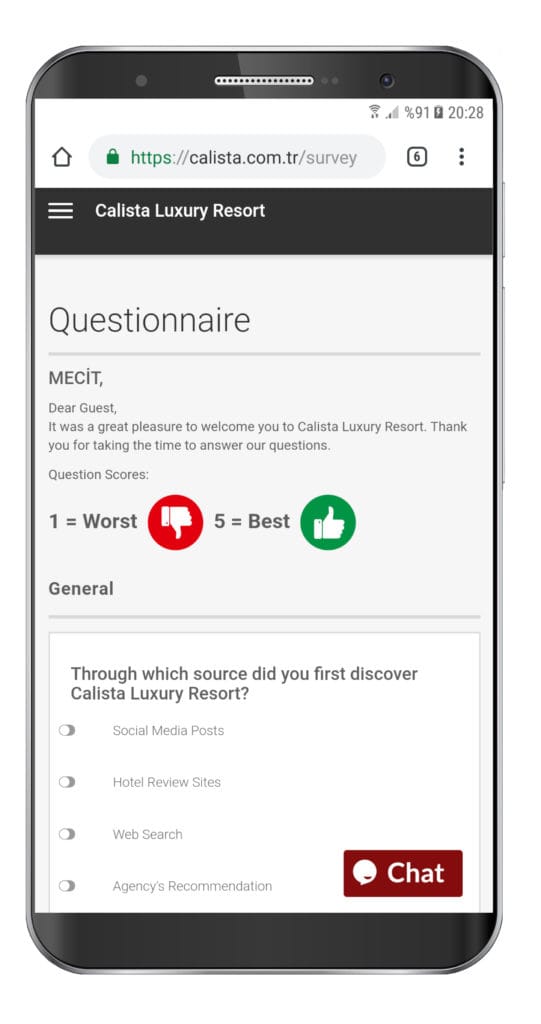 The system allows access after matching entry information with hotel software data. A survey is presented on guests registered language ( language can be modified )
The filled survey is saved in hotel software storage ( integrated with Oracle Fidelio ) or stored in the database. A report can be created anytime.