Digy-DND-MUR
The local solution to DND Panels. A hotel door panel has become a standard material built outside the room. DigyDND Panels can be pre-ordered with various design and functions depending on hotel requests.
DigyDND Options ( one or more preferences can be selected )
Illuminated room numbers
DND – Do not disturb
MUR – Room Cleaning
BELL – Doorbell with adjustable ring
RFID Module – Unlock the door through DigyDND panel
Offline DigyDND: Each door is made with an internal and external detached panel
Online DigyDND : DND and Cleaning Control solutions through Wifi and Ethernet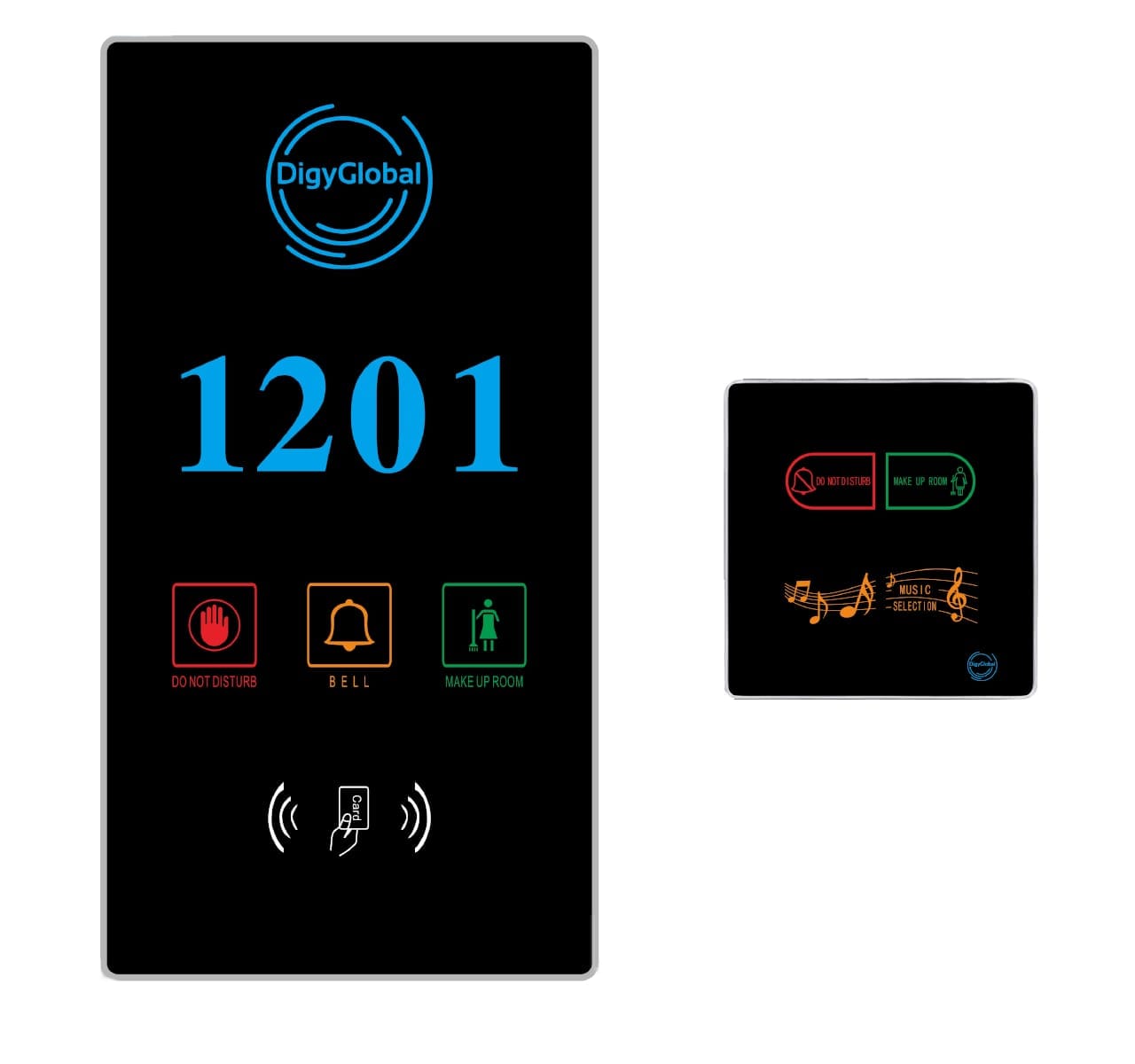 ONLINE – OFFLINE DOOR PANEL AND LOCK SOLUTIONS
DigyGlobal dramatically improves panel functionality system. Also, we modify current room panels online or set newly unified panels.
It provides a solution by combining two functions a lock and room door.  Moreover, the door panel has DND – Cleaning – Bell features, besides, supplementary Mifare RFID device module lets to unlock door panel either online or offline.
Electric Strike and Electric Bolt are mounted on the door frame. Instead of the door cylinder, smart lock units retrofitted on the frame opens or closes the door.
All latest generation locks are compatible with this model. Battery-free system, online and central control features make the product more preferable.